EDRH is Palm Springs California's only true 'Lifestyle' Resort. Exotic Dreams Resort offers 40 elegant rooms that are keenly spread out over our spacious private
property. Designed with your romantic and sensual experience in mind, select from (9) customized and unique 'Room Types', for the one that best suits you
and your partner's needs, expectations and fantasy!
We are conveniently located in the historic Warm Sands District of Palm Springs. We're only 2 miles from the Palm Springs Airport and just a few blocks from the famous 'Arenas' Dining and Entertainment district in downtown Palm Springs. We are feature rich with restful and playful amenities, (with 24 / 7 guest access) including 3 pools, 2 Hot Tubs, and large designated 'play' areas.
Coming Soon: We will soon be posting on the
'members portal' partial lists of guests that have RSVP'd our party events by date of event. To maintain privacy, whole names and identifier
email addresses will not be revealed.
Free Early Check-in and Free Late Check- out! (based on hotel reservations and availability)​​

Free Wi-Fi and internet available to all guests

Free on-site Parking, (including handicapped spaces)

24-7 street legal parking on both sides of Warm Sands Dr ​

Complimentary Daily Breakfast between 8am and 10am

​Huge communal areas, affording great space for group parties and making new friends

​We're located just a short walking distance to the famous Downtown 'Arenas NightClub and Restaurant District'

​Large rooms with A/C's, Heating , TV's and digital safes​

Fun, knowledgeable and caring team staff members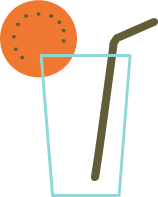 For Info & Reservations: Call or Text
(760) 449-8831 or (442) 268-5046